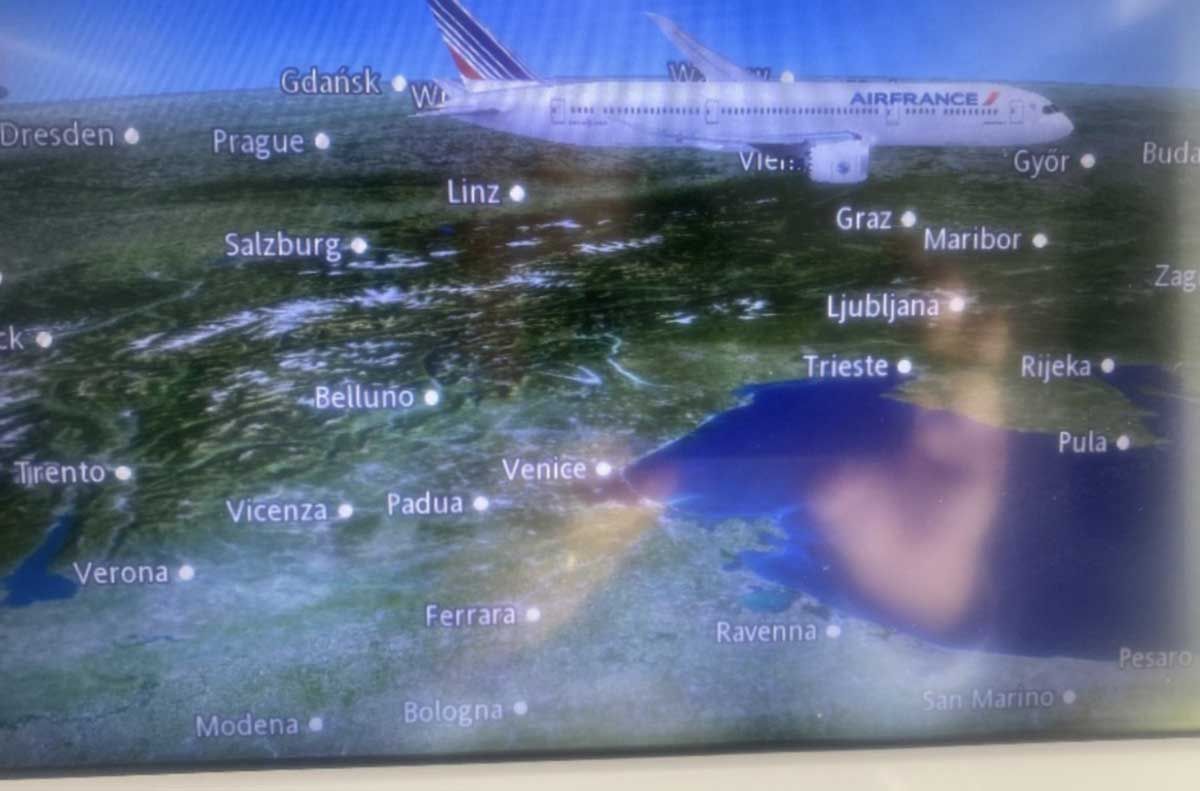 Kenya Jornal August 2022 Edition 2
FOOTPRINTS The safari of the soul continues.
9:10 A.M. (cdst), passing over the Aegean Sea, 36,000 feet above sea level, en-route to Nairobi from Paris.
This is a new route to Kenya for me. In the early days I would pass through London. For the past several years my European connecting port has been Amsterdam. But, today was Paris. This new route delivered a gift to me in the form of a reminder.
As I fly, I often keep the map tracker on so I can know where I am. We just passed over Athens, and are now headed to the African continent. But, a few minutes ago on the flight tracker, I noticed the Carpathian Mountains were in the distance off my side of the airplane. Those mountains in Romania are where this God-adventure called missions began for me. It is a long and somewhat involved story. I certainly have the time to tell it. The flight tracker says we are still 5 hours from Nairobi. But, you don't have time to read it. Besides, I promised myself (and Teresa) that this fall I would finally capture the memories I have left from those early days of mission work in Eastern Europe.
The "gift" that I received as I looked toward the mountains from my 36,000 foot perch was this:
"You've been there! Remember that day you hiked into the mountains with a group of high school
students and stood at the mouth of a cave once used as an artillery station. You stood in those
mountains and preached the Gospel…and people were saved. Those people are out there still in
those mountains. And, I have to believe, the Gospel continues to go out because fo their voices and
obedience.
If I gone sooner, perhaps other sites where the shadow of my plane falls, would have held my
footprints. Perhaps.
But, as I tell our pastors and evangelists in East Africa: When you are in a race, the most useless
piece of equipment you have is the rear view mirror. You're not going that way, and everything
you see in it is little more than a distraction.
So now, it is time to turn my mind seriously toward Africa. This second flight leg is "the point of no
return." I've come to far to turn back. Nothing but a serious emergency could interrupt the ministry itinerary at this point.
In a few hours I'll climb into a wonderful, hot shower. Then, collapse into a comfortable bed. There will be no alarm set for tomorrow. I will wake when I finish sleeping. Hopefully, breakfast will still be available. I enjoy breakfast at my airport hotel in the beautiful small outdoor garden area. Later tomorrow I will meet with Jeff Moser (Memphis, Bellevue) who is on this flight with me. We will talk about how our ministries can best overlap and serve each other here in Kenya. God is using Jeff in ways He could never use me. Different men, with different gifting and different callings…serving the same mission of spreading the Gospel in East Africa. Then I will give my body time to reset it's internal clock, clear the fog of jet lag, and get a bit more rest before the Texas team arrives late tomorrow night.
I have traveled in the lap of luxury. A good four hours of sleep from Atlanta to
Paris and a couple of random naps in between some very decent airplane food and exceptional airline coffee. Thank you, to my special friend and partner (anonymous) who insisted I fly business class (at his expense). He was right, it is a game changer for a body with a few million miles on it!
I'll save one sentence to be typed when I get to my room. Hopefully the WiFi will be strong enough
to let me send this journal tonight and let you know…
11:52 P.M., Nairobi Time. Crowne Plaza Hotel, Nairobi Airport, Kenya I have arrived safely in Nairobi. Good night.
Your Prayers = my fuel
By grace, your brother,
Mike Curry
Eph. 6:19-20

P.S. If you are not already, feel free to follow me on Twitter: @lightministries
This has proven to be a valuable tool for immediate prayer needs and updates. (It is also great for venting. A much needed therapy for my weak flesh.)