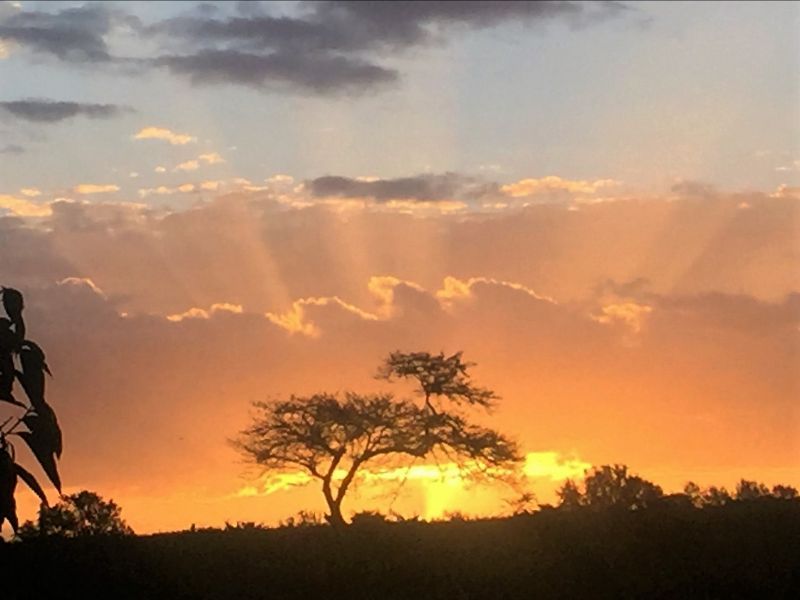 Kenya Journal 2 February 2023
Thursday, February 2, 2023—Nairobi, Kenya Airport.
It's 11 P.M. Thursday evening in Kenya (2 P.M. in Arkansas). 33 hours later, a great meal at one of Kenya hotels, and a hot shower waiting on me. Teresa kept power through the night, woke warm and rested (answered prayer!).
The Mississippi team made a later flight out of Memphis and should be able to make their connection in Chicago. That would be a great prayer point for you guys as you read this. Then, it is on to Frankfurt, Germany for them before I meet them in Nairobi tomorrow night.

There are no "little things" when it comes to international travel. Air travel lost it glamor and joy
years ago. But, going 600 MPH sure beats a slow boat across the Atlantic! My eyes are burning and blurred, my body reminding me of the mileage on it before this trip. But, my heart is full and my mind is whirling with anticipation of all God has for us these next days in Kenya.

I really fought fatigue after boarding my connection in Paris. But, after a nap and a snack, I had
some great time with the Lord on the last two hours of my flight to Nairobi. That's not a norm for me. I
am usually not studying, praying, or working on the flights. On this trip I avoided the movies and read
a book I got for Christmas. God used it. Then, I gave and watched a movie I had been wanting to see.
The movie was entertaining. But, in the last 15 minutes, there was a scene that God really used to stir
my heart from my upcoming assignment at Mt. Elgon. I once again get to speak at a graduation at our training center on Mt. Elgon. It is easily one of my favorite ministry spots in the world. And speaking to these young pastors/evangelists/church planters is my target audience for preaching.
But, right now…I'm tired. Praying I don't doze off in the shower.
Thanks for praying me here. You did good! I guess I can't expect you to replace the French menu on AirFrance, can I? Seriously, pray the Mississippi team here. This will be a life-changing trip for this team and a lifegiving trip to those they minister to.
Tomorrow morning I visit the "money changers." This time, the shoe is on the other foot. The dollar
is strong and the Shilling is weak. Payback for my friend at the Forex Bureau. We have a 15 year
running battle on exchange rates. If you are in the Central USA, when you get up, I'm going to bed and vice versa. That's an easy way to pray for me.

I'll send updates as I can and when the WiFi is good.
Good night from Kenya.
By, grace, your brother,
Mike Curry
Eph. 6:19-20